Please put here pictures of your ESPboy's and process of making )
Michael was the first beta tester, he is a marketing director in a large regional IT company.
It was not his first soldering, but not to much DIY experience.
About 2 hours of work to assemble ESPboy and play with it.
Congratulation Michael! )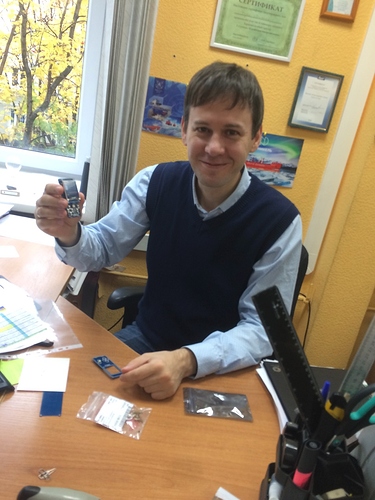 The next ESPboy hero - Pavel is a translator and philosopher.
No soldering experience at all but kit was assembled after 2 hours with help of tenacity, patience and 200 grams of Irish whiskey.
Congrat, Pavel!